PATTERNITY DESIGN
Frequency: Architectural Design + Videoscape at Greenwich Peninsula
A Visual Journey Exploring the Meditative Power of Waves
We were commissioned by property development firm Knightdragon to create a bold graphic installation to celebrate the shifting topography and tidal patterns of Greenwich Peninsula, and delved deeper into the design to create a short film directed in collaboration with Visual Artists Plastic Horse, screened live during our experiential evening event, Wavescape at Now Gallery.
We created Frequency, a hand-painted monochromatic mural, composed of 600 square metres of mesh screens, set high into the sky across the emerging Upper Riverside district. The graphic black and white design evokes the ever-changing yet ever-present old Father Thames. The curved linear design mimics the water's gentle ebb and flow against strong geometric shapes suggesting the shift and movement of the surrounding architecture.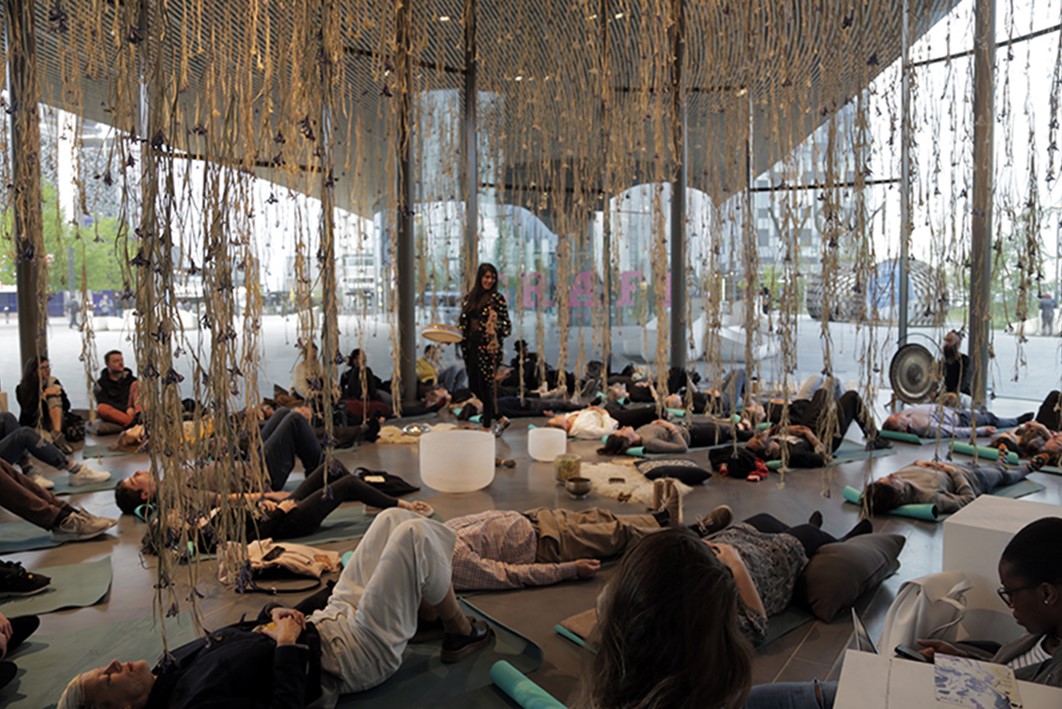 We were thrilled by the number of people who joined us for an evening of curated film, workshops, meditation and music at Greenwich Peninsula. Susan Rozo and Faze Al led...
Read More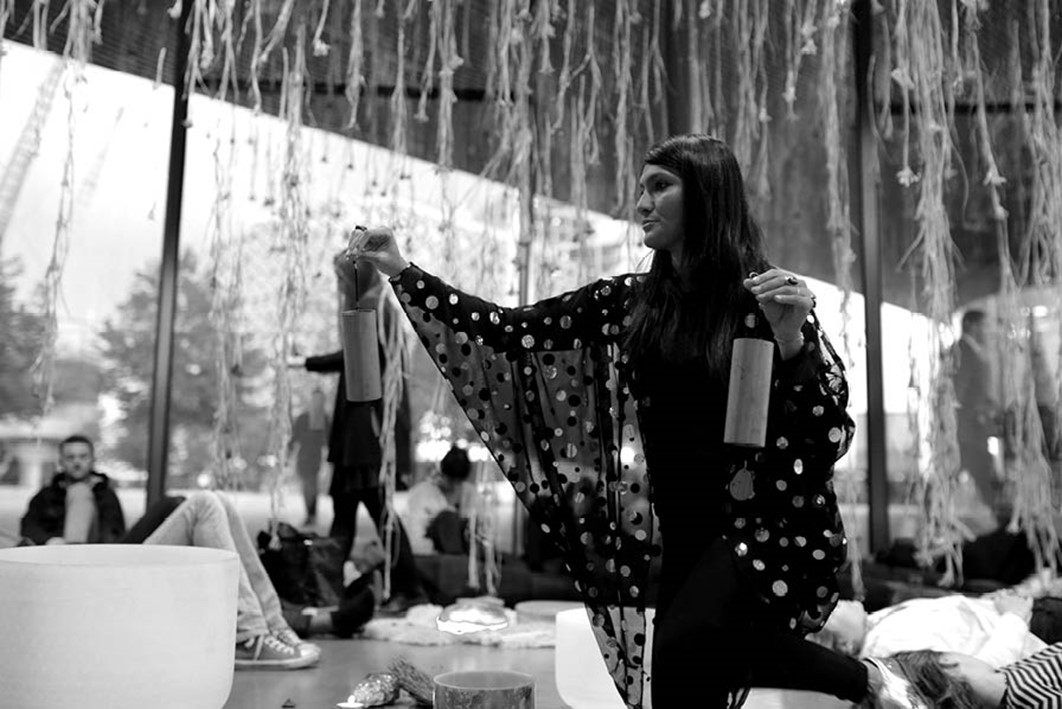 Following on from Frequency , our architectural installation at Greenwich Peninsula, we were invited to take over the Now Gallery in Greenwich to curate an experiential...
Read More